Hot Picks:



View ALL NEW products
USA Soccer / USMNT: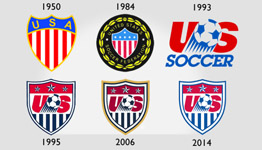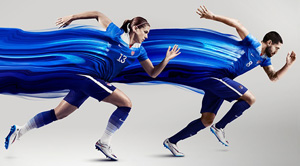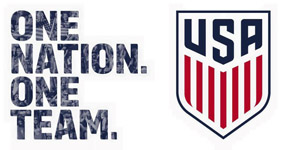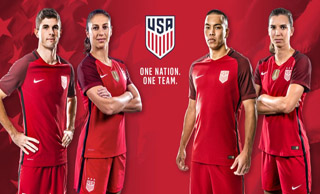 The USA Men's National Team (USMNT) represent the USA in elite international soccer competitions worldwide. These players train their entire lives to qualify for these prestigious squads.
USA / USMNT Soccer Brief History:
Founded: 1884 (USA 0:1 CAN; played in Newark, NJ)
First World Cup: 1930 (Uruguay)
Best World Cup Finish: 3rd place (1930 Uruguay)
Nicknames: The Yanks, The Outlaws, Stars & Stripes
Top Rival: Mexico
Current Top USMNT Players: Christian Pulisic, Jozy Altidore, Bobby Wood, DeAndre Yedlin, Michael Bradley.
USA / USMNT Soccer Did You Know?
USMNT took a 40 year break from the world cup (1950 - 1990!)
Most matches: Cobi Jones (164)
Most goals: Landon Donovan (57)
The American Soccer League (ASL) operated from 1933 - 1983
Since at least the 1600s, Native Americans played a form of soccer called Pasuckuakohowog ("kicking ball sport")
As of 2017, there are an estimated 20 million soccer players in the US.



---



Nike Womens England Soccer Jersey (Home 19/20)



Joma Mundial 823 Indoor Soccer Shoes (Camouflage/Green)