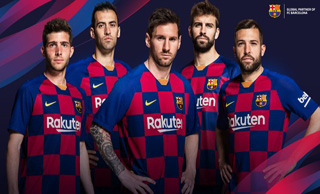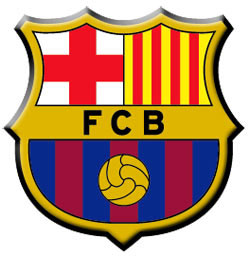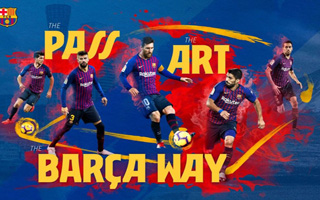 Futbol Club Barcelona is a world renowned soccer club playing in the Spanish professional league, La Liga, and is referred to as Barcelona or simply, Barça, by fans.
Founded: November 29, 1899 in Barcelona, Spain
Home Stadium: Camp Nou (constructed in 1957)
Nicknames: Barça, Blaugrana
Top Rival: Real Madrid
Titles: 5 UEFA Champions League, 25 La Liga and literally dozens of other titles won.
Past / Present Top Players: Lionel (Leo) Messi, Rivaldo, Luis Suarez, Xavi, César Rodriguez, Antoine Griezmann, Johan Cruyff , Philip Coutinho, Andrés Iniesta, Ronaldinho, Gerard Pique, Neymar Jr., László Kubala, Sergio Busquets, Carles Puyol.
Did you know?
Current crest dates back to 2002, but is symbolic of Barcelona's history. Top Left: The Saint George Cross. Top Right: La Senyera, the Catalan National flag. Bottom: Red & claret blaugrana colors debuted in 1900.
Most matches: Xavi (767)
Most goals: Leo Messi (600+!)
Barcelona ended its boycott of corporate sponsorship in 2011.